The Day of the Eclipse
October 2, 2017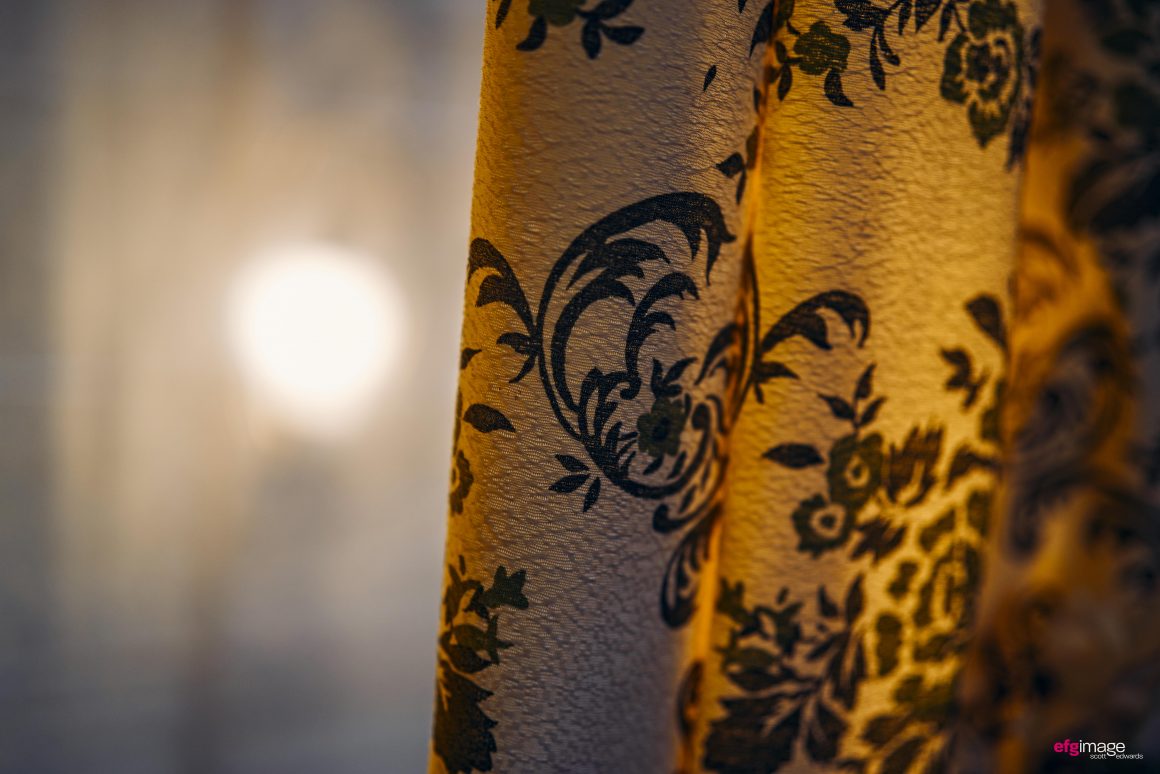 So, this is a one-off post but the images have some character and there's a small surprise at the end.  Small, I said.
On the day of the recent eclipse, I went to Dodd Camera to return a rented Zeiss superwide lens. Then, given the Chicago neighborhood, I thought I'd park on one of those typical Chicago streets in one of those typical neighborhoods far from my Northshore perch, and just walk a few blocks and click off a few shots. Look at the reds in these two shots! The then-coming eclipse didn't hamper those colors.
Within a few blocks, there was a school (love how the door brightens up a historic building), another well-done graffiti wall, and a cool vintage toy store. The fine folks at Toy De Jour gave me an exclusive shoot with Betty Boop.
Besides having shot this on the Day of the Eclipse, why the title?  Well, as I was sitting in Ipsento (seen above in the curtain image and as the charming building below left), I noted the window next to me, which was shielded by a curtain.  Behind the curtain was a naked light bulb and I thought, "Ah, an eclipse!  I get it!"  So, yeah, that's why.
When I returned home, around the time of the eclipse, I noticed the afternoon was strangely quiet.  There was no wind, no birds chirping and only minimal sound.  It felt strange as if nature was beholden to some coming potentially apocalyptic moment.  I readied my camera – and not completely unlike Robert Landsberg braced for the moment – but my attempts were in vain, and unlike Landsberg I actually didn't have to worry so much about death in that particular moment as clouds shielded any view and the eclipse came and went with a noticeable passing darkness.
I began to go back inside the house when I saw my little surprise – a praying mantis trying to find a new home in our garage. Really? How odd. So I picked it up and placed it on a flower bed.  Here are two images – including two crops – all of which demonstrate the sharpness and clarity of the Sony Zeiss 50 1.4 Planar.  Keep in mind this is not a macro lens… it's just super-duper sharp.  And the praying mantis? Never saw it again – a close inspection of its' face seems to allude to some space traveler on… (insert announcer with radio voice)…"The Day of the Eclipse!"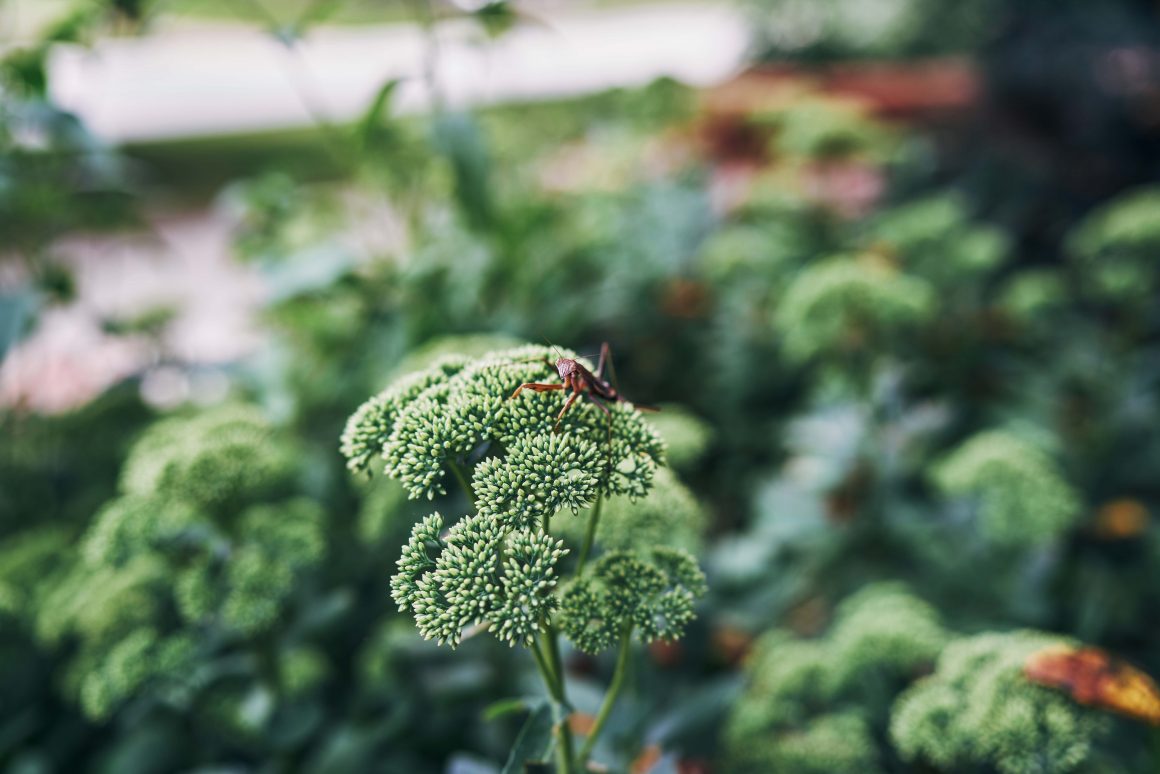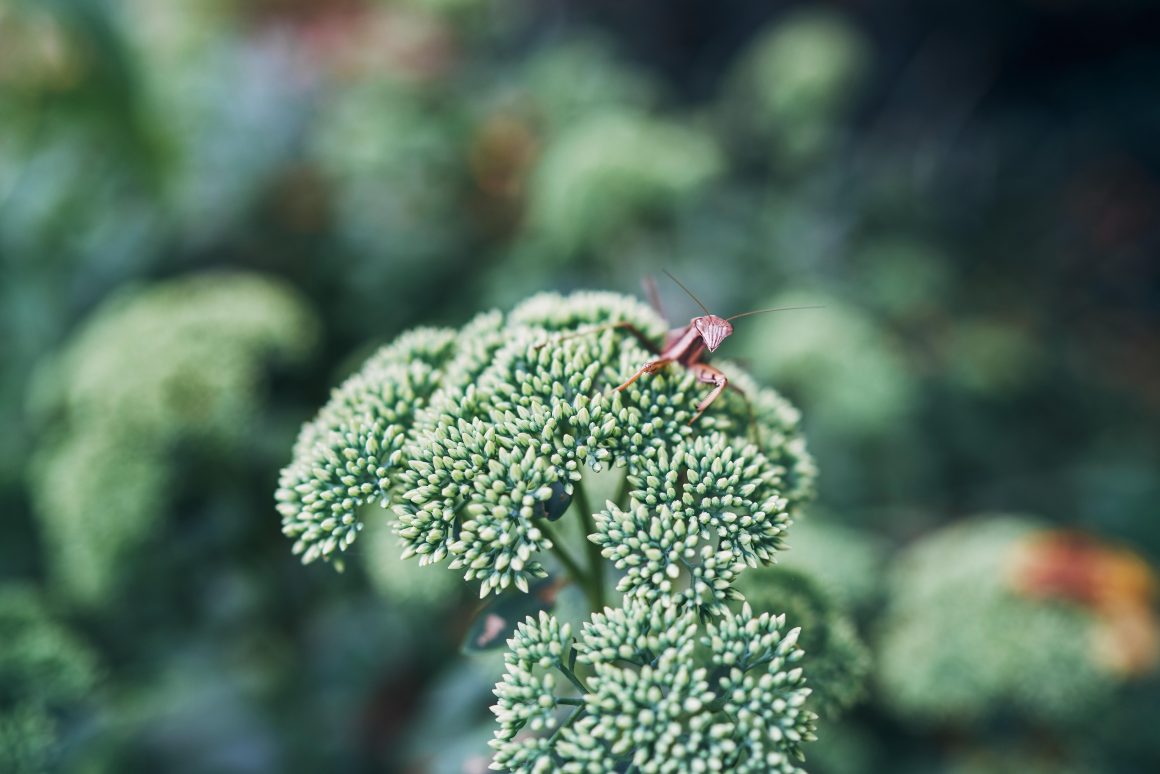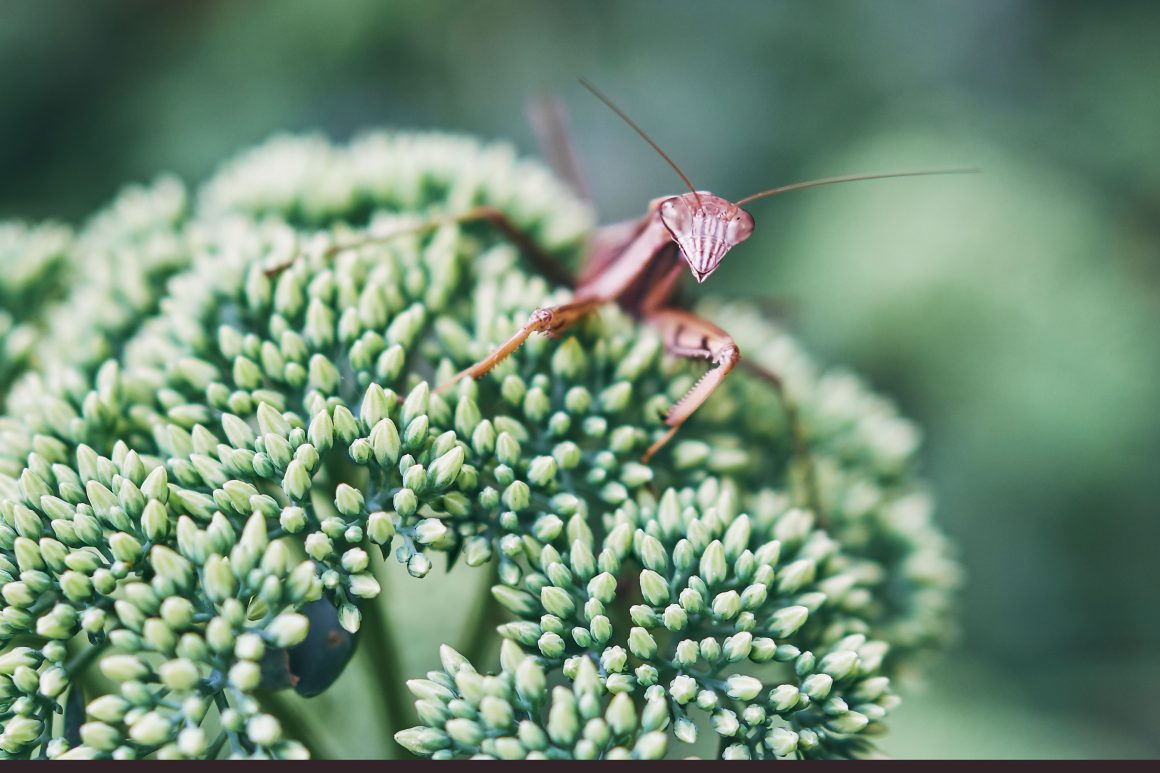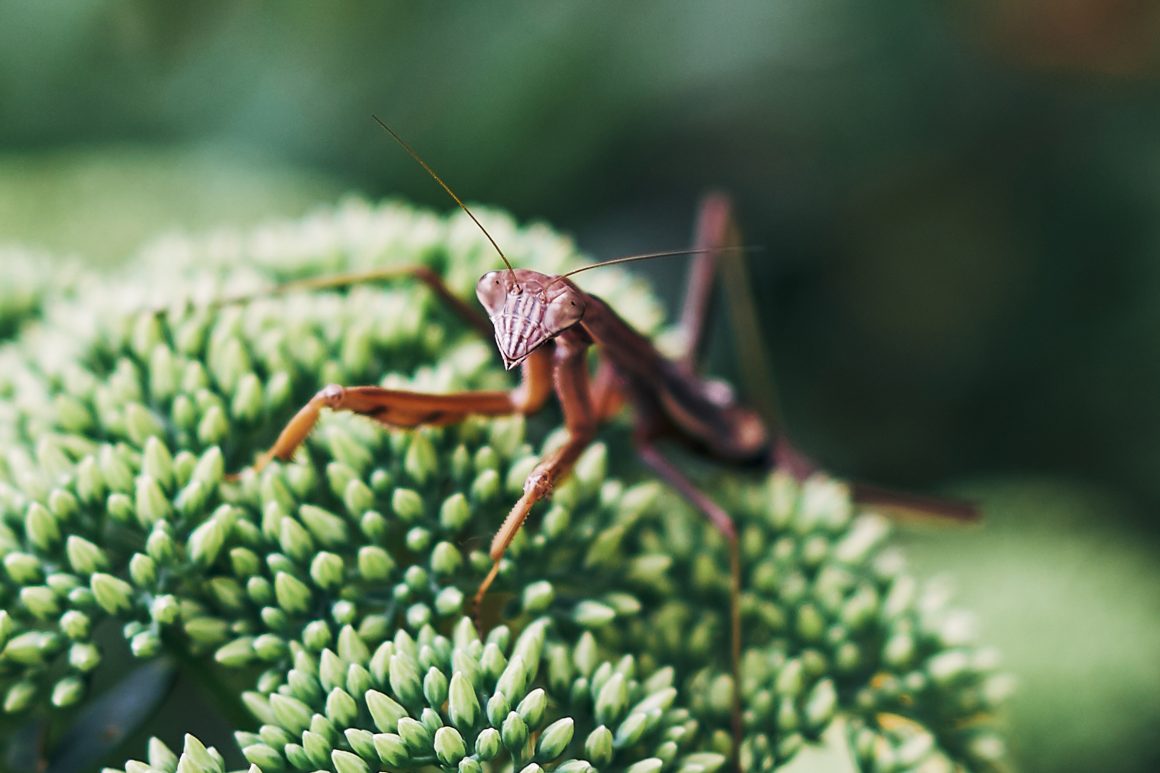 © Copyright 2016, Scott Edwards. All images and text