Hope on Film
February 21, 2018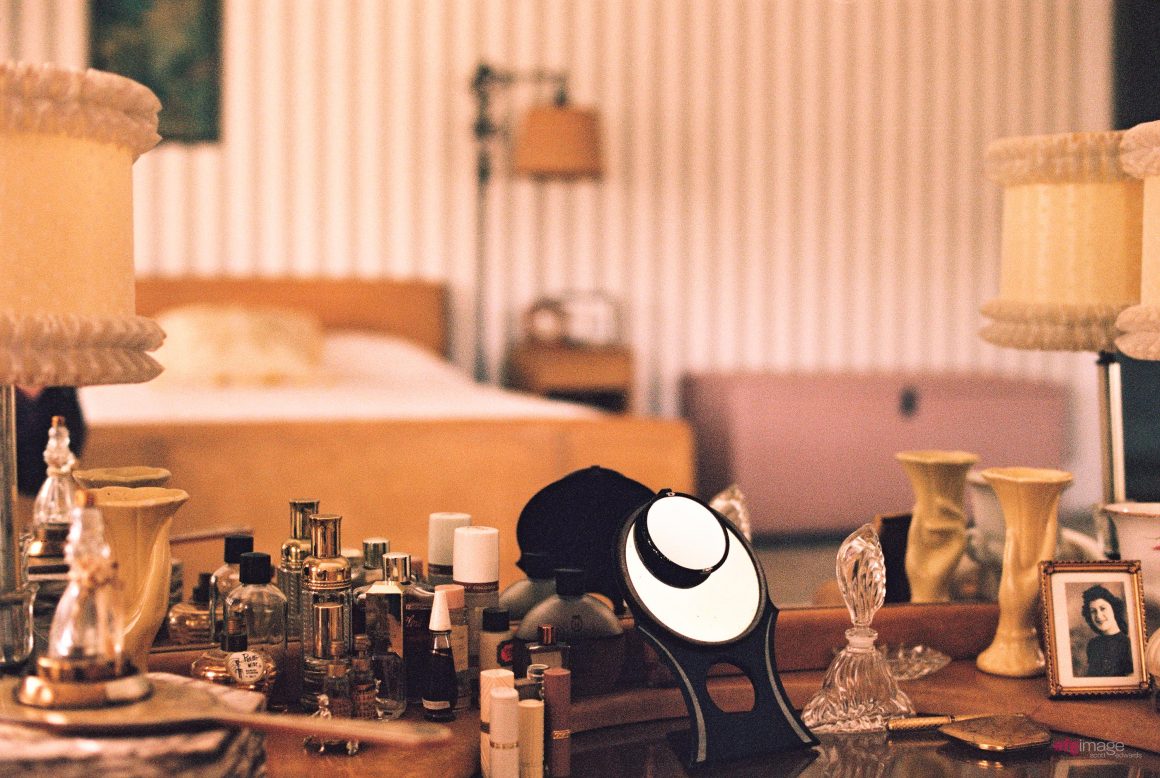 Film is just so different – the tones, the transitions from light to shadow, the grain.  In January, I was driving through Hope, Arkansas, and decided why not?  I stopped at the house President Bill Clinton called home during the first four years of his life, where he lived with his grandparents, not his mother as I mistakenly had thought.
Right off of one of the main highways and right next to railroad tracks running through the town, the home was owned by Clinton's grandparents, Edith Grisham and James Eldridge Cassidy, who owned a small grocery store. They raised Clinton during these first four formative years while his mother, Virginia, was in New Orleans working as an anesthetist.  I find film perfect for reflecting this era in American life.  Shot with a Nikon F100, Nikon D 50 1.4 and using Kodak Portra 400, a friend commented that this first image looks like something from The Godfather.
Clinton was born August 19, 1946, at Julia Chester Hospital in Hope, Arkansas, as the son of William Jefferson Blythe Jr. (1918–1946), a traveling salesman who died in an automobile accident three months prior to his birth. Soon after Clinton (Blythe) was born, his mother, Virginia Dell Cassidy (later Virginia Kelley: 1923–1994), went to New Orleans to study nursing. While Blythe and Cassidy were married, their union turned out to be bigamous as Blythe was still married to his third wife. Doing the math here, the marriage to Cassidy turned out to be Blythe's fourth marriage in his brief life of 28 years. Clinton's name while living here was Blythe. So even Clinton's early years were marked by backroom trauma but you don't get that sense of things by visiting the house.
Now, another thing I learned while there was that Vince Foster grew up next door.  That's Vince Foster of White House fame, who committed suicide during Clinton's presidency, a suicide that was called into question by a number of detractors given some of the circumstantial and forensic data points.  Similarly, Mack McLarty, III, Clinton's first White House chief of staff and then later a special envoy and counselor to the president, was also born a stone's throw away.  And while I'm at it – former Arkansas Governor Mike Huckabee was born there, as was his daughter, Sarah Huckabee Sanders, who serves as Trump's press secretary.  Must be something in the water in Hope.
To close out, here are a few more images and the rest of the story… Cassidy, Blythe's mother, returned to Hope in 1950 and married Roger Clinton, Sr., who owned an automobile dealership in Hot Springs.  That year, the new Clinton family moved to Hot Springs and Blythe assumed his stepfather's surname.  When he turned 15, he formally adopted the surname of Clinton.  Sadly, in books and interviews, Clinton has shared that he remembers his stepfather as an alcoholic and gambler who regularly abused his mother and his half-brother Roger Clinton, Jr.
Makes you sad doesn't it?  But it should also reinforce that with wit and hard work, most people can accomplish much.  Bill Clinton did nothing if not that.
These last four images are digital.  Sony A7R2 with an average 1970s Vivitar 28mm 2.5 lens.
You can find out more about me on this website.  I'm Scott Edwards, a hybrid (digital and film) photographer who shoots portraits, commercial, fine art and landscape photography. I gladly shoot for individuals, businesses and organizations and I use film, digital images and software to get the images my clients want.  
© Copyright 2016-2018, Scott Edwards. All images and words.